Price: Rs 25,990
The mere mention of a Sony Walkman brings back so many great memories (assuming you are old enough to know what an audio cassette is). What Xerox was to photocopiers and Google to search, Walkman was synonymous with portable audio cassette players back in the 80s and 90s.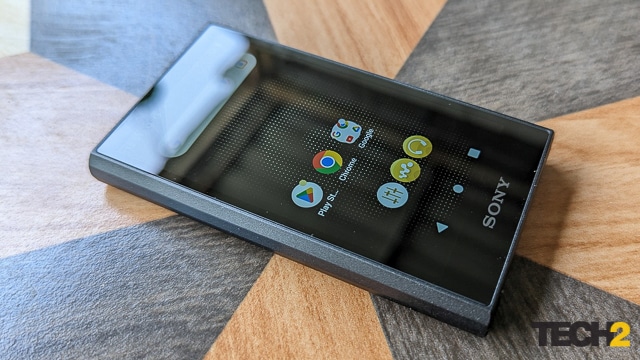 Other than a fashion statement for many, it was also a de facto device to make your music personal. From a cassette player, the Walkman metamorphosed into a portable CD player and eventually an 'MP3 player'. 
Over time, with smartphones assuming all entertainment duties and driving several gadgets like point-and-shoot cameras and media players into obsolescence, the Walkman lost its significance. To be honest, I don't remember looking for one over the past decade or so.
But when Sony unexpectedly released their new Walkman earlier this month, the old memories came flooding back. I had to know what it looked like, how it performed, and how it planned to stay relevant in the smartphone era. We got our hands on one for a brief period, and I will answer all those questions and some more for you today.
What exactly is the new Sony Walkman NW-A306?
The new Sony Walkman is a multi-format media player that can play most audio file formats and also videos, courtesy of an LCD screen. It runs Android 12 and one can download popular streaming services like YouTube or Spotify and stream content to this device over WiFi. Having said that, its speciality is crunching high-quality and near-lossless audio files for the best results.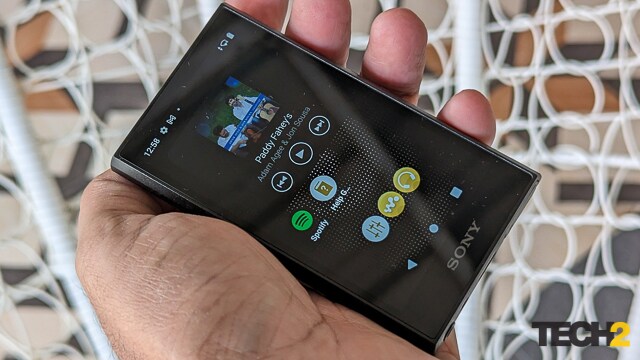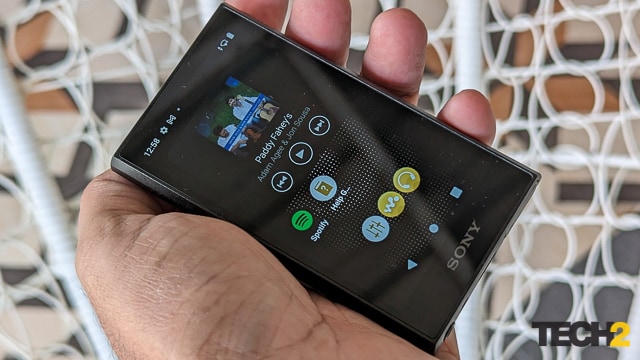 Does it look and feel like a classic Walkman of the 90s?
No, it does not, nor was I expecting it to. But you do get the famous Walkman logo at the back of the device and an audio cassette player skin/wallpaper as a neat little throwback. Beyond that, nothing about it makes you nostalgic. In fact, this device looks more like an initial generation Sony Ericsson Android phone, probably because of its 3.6-inch 720p touchscreen display, and it does run Android too. The screen is quite sharp and responsive, but quite reflective.
The Sony Walkman NW-A306 is a compact device that fits nicely into your palm. The quality of materials used is quite good, and the build is sturdy and polished while keeping the weight down to just 113 grams. The rippled back is a nice design element and keeps smudge marks at bay. In addition to the touchscreen, you also get six physical buttons to control all the playback functions, and volume and to turn the screen or the device on and off. 
You also get a hold slider to lock the keys in case you are worried about them getting pressed accidentally; not something you should worry about given that you need a decent amount of force to press the keys. There are no speakers on this device and you will have to use either wired or wireless earphones, headphones or speakers to listen to the content. You get a 3.5 mm headphone jack here along with the support of Bluetooth 5.0 to pair a device of your choice.
What are its key features?
As I mentioned at the start, while it can perfectly stream content or playback most media files, its primary purpose is to crunch near-lossless audio files like FLAC. If you have a collection of lossless FLAC files, the Sony Walkman NW-A306 is a great option to get the best out of them.
This player comes with 32 GB of internal storage out of which 18 GB is available for your files and installing more apps. If that's not sufficient, there's a MicroSD card slot to expand it further or to simply pop in your memory card loaded with 'legal' content.
Google Play store is available to give you access to pretty much any app of relevance on the platform. Wireless connectivity is good here with options like dual-band WiFi and Bluetooth 5.0. The codec support is even better with compliance with LDAC, aptX HD, AAC and SBC standards; with the first two being more relevant due to their higher bandwidth.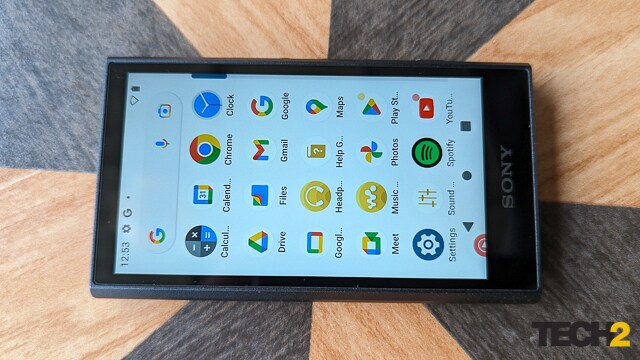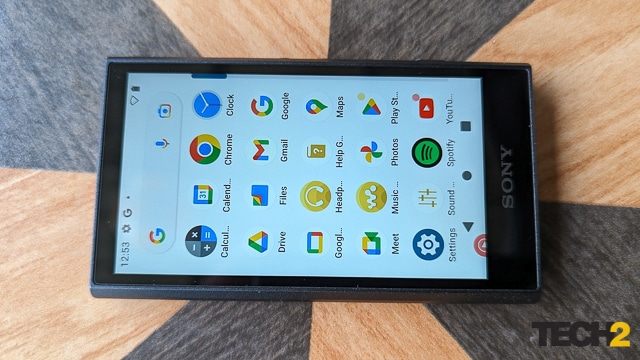 Being a Sony product, you get support for 360 Reality Audio for an immersive experience in compatible content, and there's DSEE Ultimate too to upscale and make compressed digital audio sound better. Then you have the S-Master HX digital amplifier and other high-end components to deliver high-quality output at 24-bit/96 kHz sampling rate and beyond.
How good is its battery backup?
This is the tricky part. Your mileage will greatly vary depending on how you use this player and what you pair it with. Sony states a figure of 36 hours of audio playback for this Walkman, but when playing 128-bit mp3 files using wired earphones.
You certainly aren't going to buy this device to play such low-bitrate content. So let's get real. The number greatly varies when you play superior audio files like lossless FLAC or watch videos. 
The battery figures drop further to less than half the theoretical maximum when listening to those FLAC files on wireless earphones. During our test process, we used wireless headphones and earphones with mainly LDAC codec and one with aptX codec briefly.
We got close to 16 hours of playtime out of it, which though not on the lines of the advertised figure, is pretty decent for a device like this given the amount of data it has to crunch while playing those high-quality audio files.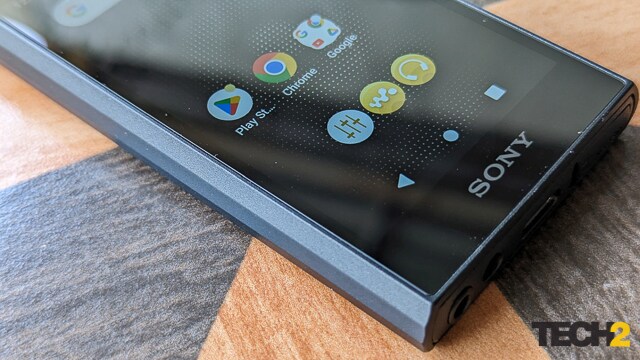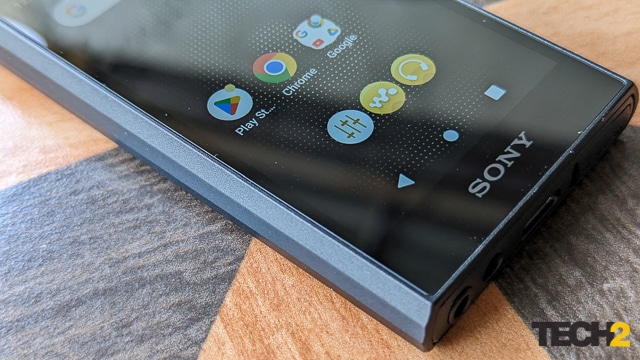 Does the music sound better than it does on my Android phone?
Yes, absolutely! But only if you use some high-quality earphones or headphones with it. You may not see much of a variance in entry-level wireless earphones. If you intend to use wireless earphones or headphones, choose one that is compliant with either LDAC or aptX HD codecs.
We used the Sony WH-1000XM5 for the better part of the test process and the results were excellent. While the XM5 sounds great even with the top quality Spotify Premium stream on smartphones, this Walkman elevated the experience to a new high.
Incidentally, I had a few old lossless FLAC files at hand too to try and get the best out of this player. The sound quality was topnotch with the three major frequency ranges well represented.
The detail in the audio was clearly a notch or two above what I have been experiencing on certain high-end Android phones. The clarity in mids was very good, the bass had a good thump without overstepping its boundaries and the highs had just the right amount of edge.
We also tried using certain midrange Soundcore TWS earbuds with aptX codecs. While I wasn't expecting much of a jump in sound quality in comparison to smartphones, the audio actually sounded crisper than usual, which is pretty good. I tried pushing my luck further with some popular budget earphones like the OnePlus Buds Z2 but to no avail. There was hardly any discernible difference in audio when using earphones with AAC codecs.
Who should buy the Sony Walkman NW-A306?
This is a very important question. Of course, if you have the money, you can buy whatever you want, but that's not the point. This player is ideally suited for those who have a large collection of lossless audio files or access to a streaming service like Tidal that offers high-fidelity audio. In addition to that, you also need to have a high-quality listening gear, be it wired or wireless. Unlike the good old Walkmans from three decades ago, this doesn't exactly have a mass appeal.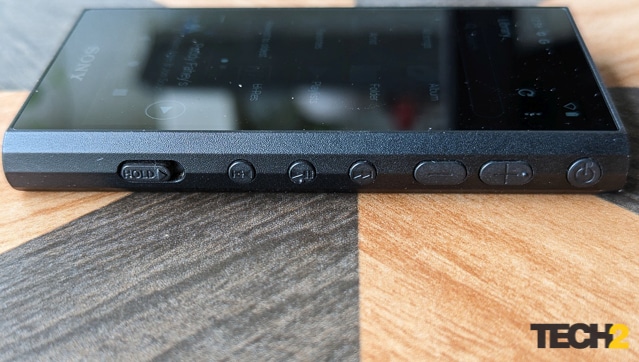 Price and verdict:
The Sony Walkman NW-A306 can be purchased for Rs 25,990 in India with a one-year warranty.  We wouldn't call it affordable, but it is a niche product that addresses specific requirements. If a smartphone hasn't been doing justice to your audio needs despite pairing it with quality earphones/headphones, by all means, you can consider buying this Walkman.
If you do not have the right headphones/earphones, nor are you keen on investing in one, it would be best to let your smartphone be the one-stop entertainment solution rather than carrying an extra device around.